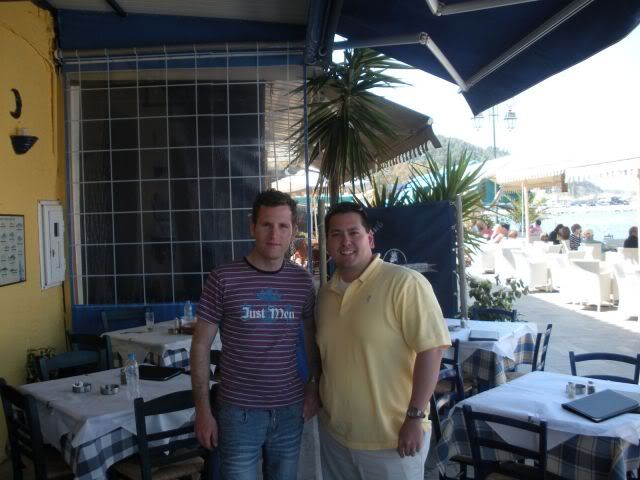 JT insisted I get a picture with his new man friend in Katakolon.  Not sure if you can read his shirt, but it says "Just Men".
The cafe this dude worked at was good to us.  We sat there and drank
Mythos
beer while the wives shopped.  We had 2-3 big beers a piece and the wives shared a carafe of wine for under €20.  Not too shabby since some of the places we went were more like €7 per beer.