Posting this one on behalf of Mark.
Mark is now a dad as of about a week and a half ago.  Here is a picture of the little guy (it's really what I'm guessing he looks like since Mark didn't provide a picture).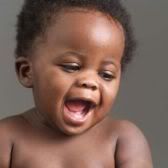 He has his father's eyes don't you think?
Congrats, Mark!